Calgary Districts & Community Guide
Why is Calgary Divided Into Districts?
Being able to distinguish certain parts of town from the other is a critical component to finding a home you want in a location that also fits all your lifestyle demands. And although the City of Calgary has devised a list of community names and districts that help shape these boundaries, the Calgary Real Estate Board (CREB®) hasn't always aligned its data with such specifications.

Enter significant changes made in 2016.

Effective January 5th, CREB® has re-aligned the MLS® system to provide clarity and consistency for all existing communities in Calgary, which coincide with what the city recognizes as well. For a closer look at specific changes made or how the 8 new districts are defined, continue reading below, or check out the new CREB® community map below...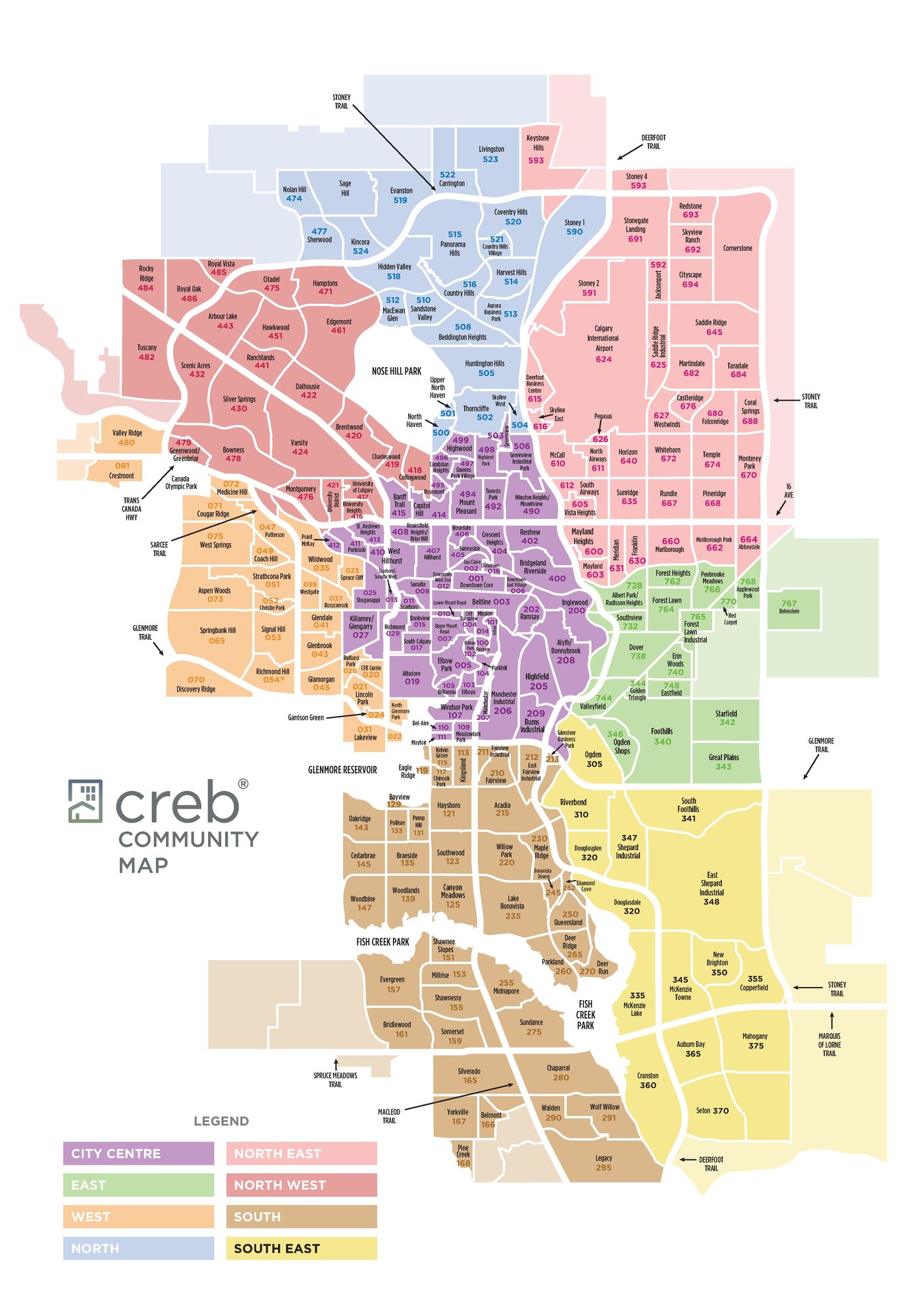 So what does this mean for both real estate agents and consumers alike?
Most notably, the 2016 Calgary community changes by CREB® will enable its members to access and provide more meaningful data as it relates to demographic information, expanded trend data, and market comparisons for key areas of Calgary.

The list of changes is actually fairly substantial, however, some of the major changes you might notice include the following:
All existing community names will be changed to match they're recognized by the City of Calgary. Example - Saddleridge now becomes Saddle Ridge.
Newly developed community names will be added. Example - Royal Vista
Zones A, B, C, and D will become 8 districts: North; Northeast; East; Southeast; South; West; Northwest; City Centre.
"Estate" areas will be removed from the MLS® system, as they are not recognized by the City of Calgary. Example - Lake Bonavista Estates will now just be condensed into Lake Bonavista.
Commercial districts will be expanded to match city names.