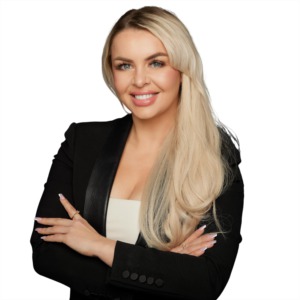 Natalia prides herself on her ability to listen to her clients' requests and connect them with opportunities that best match their needs. Additionally, she maintains a virtual open-door policy, returning phone calls and emails promptly to ensure a responsive and personable service to each of her clients. Her experience as a REALTOR® has exposed her to many different scenarios (Luxury, referrals, estate sales, relocation etc.) in which she has professionally assisted her clients through the process of buying or selling a home
"I am a relational & motivated Real Estate Professional desiring nothing less than the best for my clients. I work relentlessly to make buying, selling, and investing in Real Estate simple. I believe in good communications with all parties, keeping my clients involved with everything that goes on during Real Estate transactions."
"I love what I do! I get to help people figure out how to love where they live so they can focus on living. It is so important to me that my clients are happy at the end when they buy and/or sell their homes."